Coeur d'Alene, Idaho, is more than just an upscale mountain community that has drawn in lakeside enthusiasts – and a handful of celebs – to what was once a former logging town with fur-trapping roots. Crafted by glaciers, water-related activities and scenic tours are popular in Coeur D' Alene, and the various homes in the area are highly sought-after pieces of real estate. Their grand views of Lake Coeur d'Alene, located in the heart of the city itself, create a unique atmosphere with an alpine vibe, inspired by the mountains and lakes carved out of the land.
There is so much to do and see in
Coeur d'Alene
that visitors often become the town's newest house hunters. Should you plan to move into town, make sure to find
an expert in this dynamic city
— someone passionate about Coeur d'Alene and its intriguing landscape — because it truly is a special place with plenty to see and enjoy. Coeur d'Alene brings together the diverse, elevated landscape and charming Swiss Alps village elements of Lake Tahoe and the alluring azure waters and sublime ski slopes of Telluride. Here, we've compiled a list of the six most special things to experience in the Coeur d'Alene area, whether as a visitor or buyer seeking a new home.
1. Coeur d'Alene Resort

Photo courtesy of Coeur d'Alene Golf & Spa Resort
The upscale
Coeur d'Alene Golf and Spa Resort
, based on other amazing amenities in the area, is an alpine-inspired lakefront resort that is unmistakably luxurious. Its serenity-inducing spa incorporates the healing elements of its Northwest landscape, and its spacious rooms feature grand fireplaces and balconies. Its room service menu takes it to an entirely different level of special and unique, including delicacies like house-smoked trout. Former presidents and movie stars have even stayed in the resort's Hagadone Suite, which features a balcony jacuzzi and a private, glass-bottomed swimming pool. Special events at the resort include whiskey tastings and blues festivals, making the city not just noted for luxury but a cool, understated atmosphere.
2. Coeur d'Alene appeals to golfers

Photo courtesy of Coeur d'Alene Golf
Coeur d'Alene is also home to numerous superior golf courses with amazing views, including one unique offering bound to keep you talking, even if you're not a golf fan. The aforementioned Coeur d'Alene Resort is home to
the world's only floating golf course
. Golf Digest has highlighted the course, stating, "It's not just an escape, it's an experience. The Idaho community also features a wide range of other spectacular courses, making it an excellent destination for a golf weekend, unless the choice of courses causes you to extend your stay to a week.
3. Shopping and the arts in Coeur d'Alene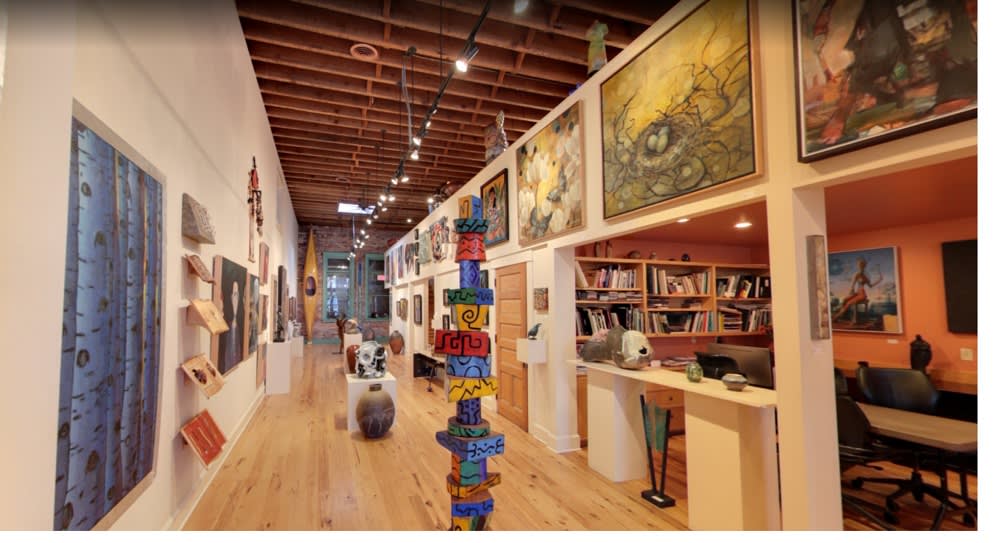 When exploring Coeur d'Alene, Idaho, most shopping fans will discover some great finds. Upscale boutiques like the
Velvet Hammer Boutique
are prime Coeur d'Alene Idaho shopping spots. The Velvet Hammer features the latest fashion trends and staples like Tommy Hilfiger, a company that focuses on climate change, addressing sustainability issues and the industry's environmental impact. The company is also a strong advocate for equality, making a trip to the boutiques in Coeur d'Alene a feel-good moment while on a Coeur d'Alene shopping trip.
The arts are also represented well in Coeur d'Alene. Art shops in Coeur d'Alene include
The Art Spirit Gallery
, featuring various works by local artists. It's an ideal stop for travelers checking out Coeur d'Alene real estate who either want to take something from the experience home with them or want their new home in the area to fit its gorgeous surroundings.
Most of
the city's magnificent shops
are upscale and entirely unique, offering fun places to explore no matter what might be on your shopping list.
4. Celebrate the great outdoors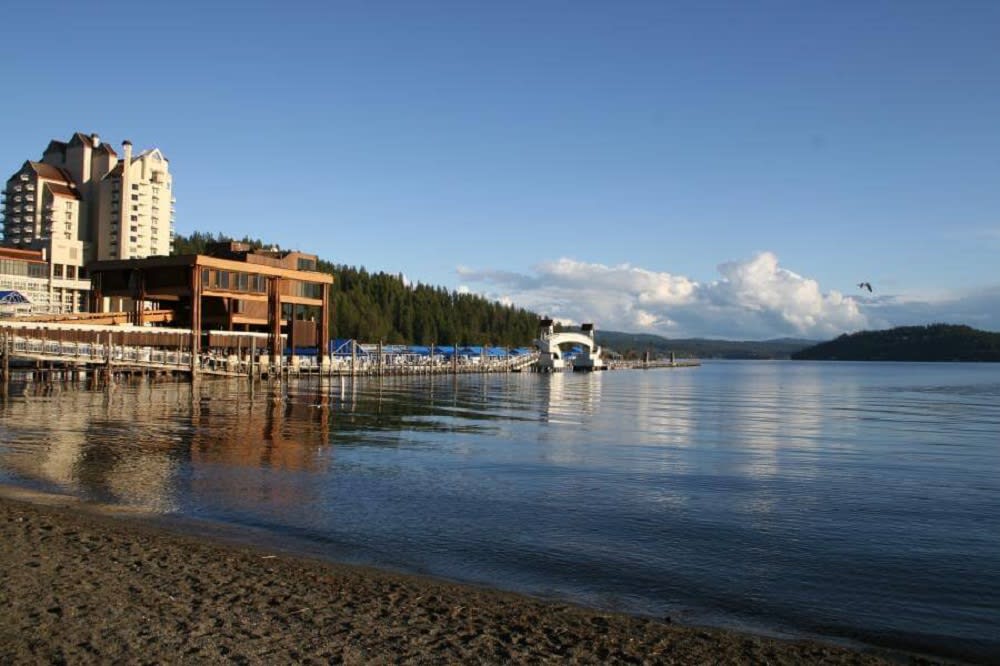 Photo Courtesy of Visit North Idaho
In addition to shopping, there is a myriad of things to do in Coeur d'Alene, Idaho, especially when taking advantage of the area's natural features.
Lake Coeur d'Alene
offers cruises, other fun water activities, and a leisurely way to check out some of the city's high-end architectural achievements, one of which may even be destined to become your next home. One recent masterpiece to hit the market features lakefront views with a tree line between the main property and the water for privacy. Like any home on the lake, it is packed with amenities, and the water is lovely, providing views to die for.

Among other things to do in Coeur d'Alene, Idaho, there's parasailing and ziplining for any thrillseekers, stunning mountain and lakeside hikes, kayak and four-wheeler rentals, and so much more. Given the natural beauty and abundance of activities to partake in, enjoying the great outdoors in Coeur d'Alene is second nature.
5. Fine dining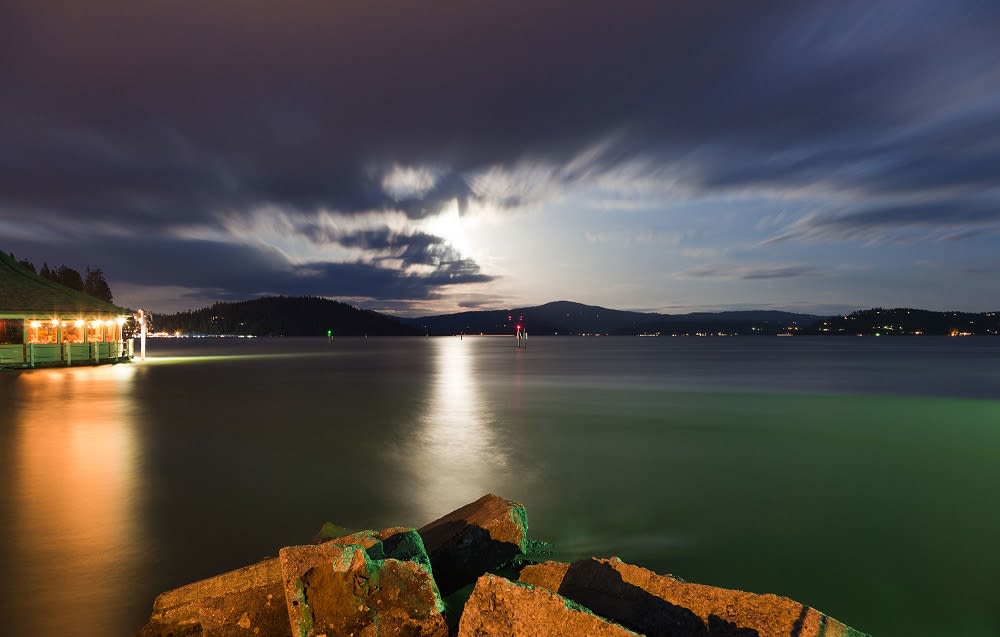 Photo courtesy of Cedars Floating Restaurant

If food is on your list of things to do in Coeur d'Alene, Idaho, there are many fine dining spots in the area, many of which take advantage of the region's landscape for inspiration.
With a diamond-bright view of Lake Coeur d'Alene,
Beverly's
is a romantic, upscale dining establishment with one of the largest wine cellars in the Northwest, a big draw for oenophiles or anyone who can recognize a good glass of wine. It offers a seasonal menu for two and a wide range of options from the land and sea. Vegetarians will not feel left out by the restaurant's unique entrée collection.
The Cedars Floating Restaurant
is another must-visit on your tour of Coeur d'Alene eateries. The restaurant offers, of course, a magnificent view but also a great menu of beef options, fish, and seafood. It's a land-and-sea-style restaurant that celebrates its unique surroundings.
Tony's on the Lake
is also located on Lake Coeur d'Alene. It features Italian classics, including ossobuco, a long-simmering Italian luxury, and a dizzying array of classic pasta dishes with lemon, ragu, prawns, clams, mushrooms, and more.
6. A drink with that, please

Photo courtesy of Tricksters Brewing Co.
Search for Couer D'Alene, Idaho real estate
If you're feeling enticed to live near all these fantastic amenities, reach out to local real estate expert
Lisa Straza
to see what's on the market today in Coeur d'Alene, Idaho.